Rosie walked into the house carrying her famous apple pie. Everyone was happy to see her — and the pie — but also cautious. Rosie's husband, Simon, died two years ago, and holiday family gatherings have never been the same.
No one is sure what to say. They do not want to make Rosie cry by mentioning Simon. Rosie does her best to fit in and not dampen the festive mood, but her eyes and faint smile tell a different story. Others think she needs closure by now, so she tries to give them that impression.
Are you familiar with this scene? You might identify with Rosie, or perhaps you are trying to support someone else.
The holiday season is here. Families will gather to celebrate and reminisce. But for many, there will be an empty chair at the table. A loved one who has died recently — or many years ago — is still dearly missed. Traditions that used to bring merriment may now offer painful reminders of what is no longer. The presence of someone's absence can be overwhelming. Perhaps never does the expectation of "closure" feel more hollow and grating to those mourning than during the holiday season.
Closure is a common assumption about what we need after loss. But closure is not some natural emotional state that we need to find in order to heal. The concept of closure does not capture the complexity of grief. We still remember loved ones with tears and sometimes laughter whether one year after a death or twenty.
There is not a right or wrong way to grieve. Some people embrace past holiday traditions and keep a loved one's memory present as part of those activities. Others want to start new rituals.  Conflict can arise when people disagree about how to face the holidays after a death in the family. Be patient with each other as individuals find different paths through grief on different schedules.
Many people want to hear the name of the person they mourn. If you are not sure, ask. Rosie's family could say to her, "Would you like to talk about Simon?"  Or privately, in advance of a gathering, someone could ask her if she wanted something done in memory of Simon, such as a stocking hung for him or a donation to a favorite charity in his name. Maybe the family could do a service project together in his memory. Some churches have special memorial services that offer solace to those hurting. Rosie could choose what she thought would be helpful. Even if she declined these offers, she would still know that others were thinking of her and remembering Simon.
For those who experienced the death of a loved one this year, simply surviving the holidays may be the goal. Finding even one person you can talk to about your loss may help in relieving pressure. It is all right not to have all your traditional activities this year if it is too painful.  You can adjust holiday activities year to year.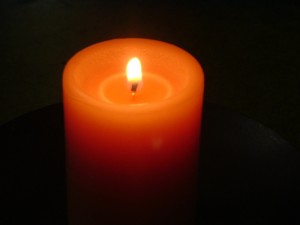 To let go of the expectation of closure, we need to understand that it is possible to hold joy and grief together. From this perspective, it is easier to see how Rosie's family could support her grief without taking away the joy of the season that the family, including Rosie, needs to experience. And for those grieving, understand that experiencing joy is not a sign that you have stopped loving the one who died.
During this holiday season (and beyond) take the pressure off yourself and others when it comes to the misleading notion of closure. Give yourself permission to grieve. You do not need to rush through grief in order to experience joy this season.